Putt Like A Lady!

The condescending sounding golf game that quickly turns into an uppsettingly realistic journey to the deep subconscious mind of the worlds most elite female athletes. Preremiering at the 2023 LPGA and PGA tour, unknowing spectators enter the game to beat the highscores of the best female golfers in the world, only to leave with their minds forever shifted.

Think you got what it takes to beat this year's LPGA athletes?
︎ ENTER HER HEAD ︎
(IF YOU HAVE A VR HEADSET)
︎︎︎



︎ ABOUT THE PROJECT

What first seems like a standard corporate virtual reality game, is anything but.

Once you begin to play, a virtual twin of the tournament's 16th hole quickly distorts into a high res simulation of the conscious competitive pressures and subconscious financial and mental health pressures imposed on LPGA tour athletes every time they pick up a club.

To make your putt, you have to combat red eye flight tickets, financial worries and an even an insomnia eyeball boss.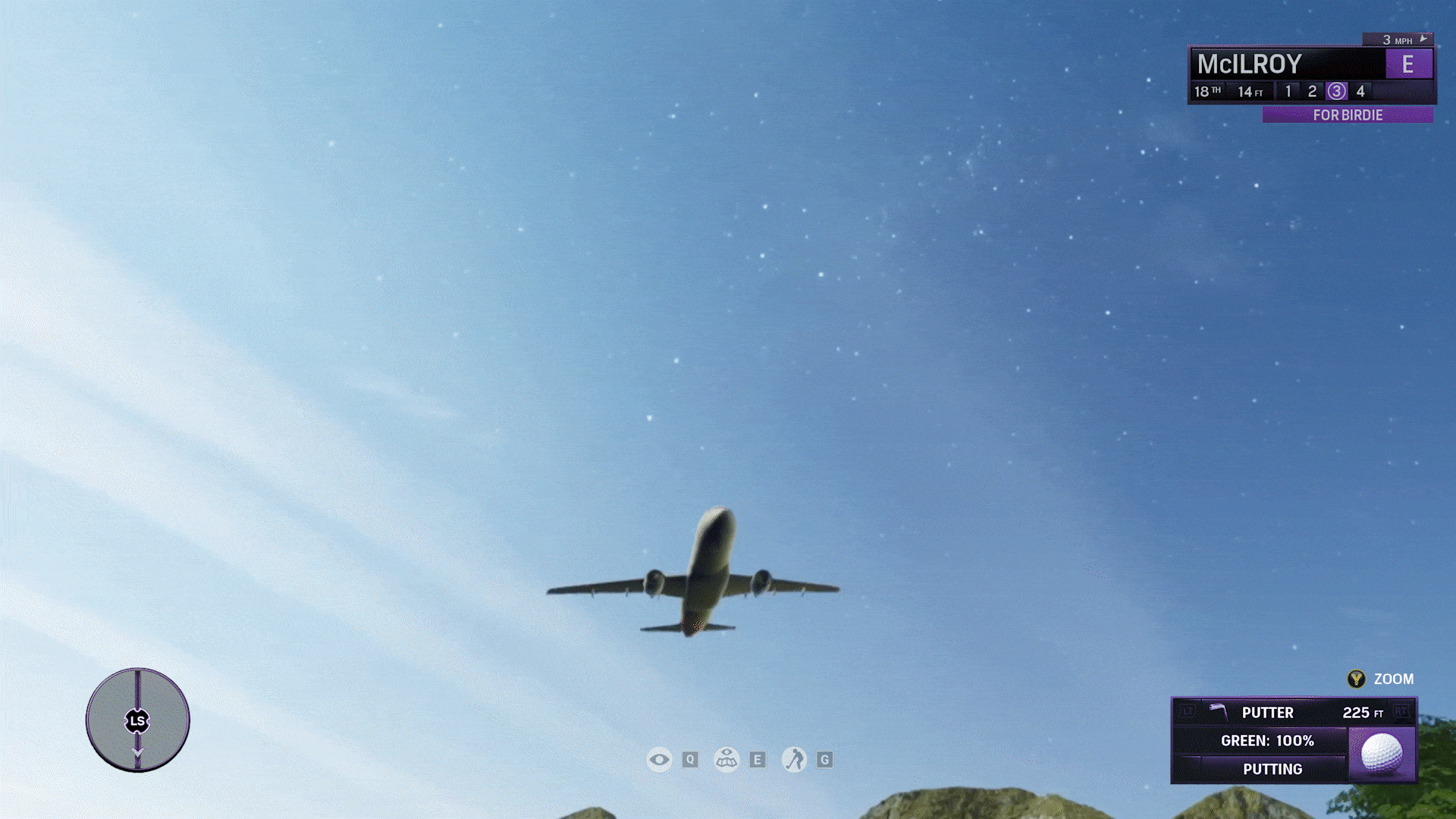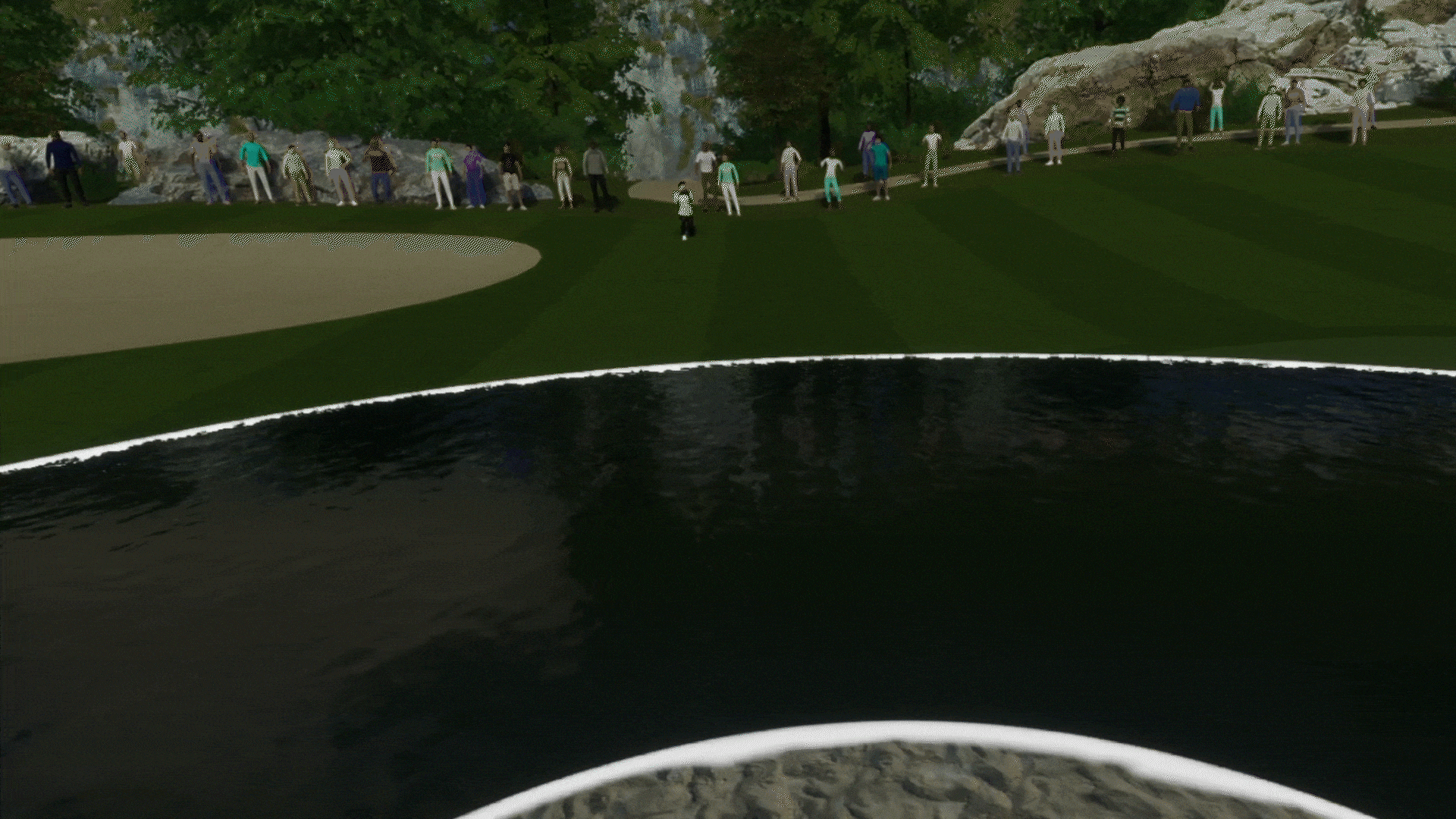 ︎ BACKGROUND
While the vast majority of male golfers earn enough in season earnings and annual endorsements to cover their full annual expenses, the same is more challenging for more women golfers. Though LPGA Tour athletes will compete for over $100 million in purses in 2023, the amount is dwarfed by the over $450 million offered this season on the PGA Tour, as women in sport compete for a sliver of the overall sponsorship landscape to pay for agencies, travel costs, equipment, coaching and more.

This means a lot of female golfers rely on tour earnings to cover their costs of travel, accommodations and golf equipment. Some are even struggling to pay basic living expenses.

All take on these risks for the love of their sport.

Our installation challenges ordinary golf tour spectators to attempt to harness the resolve to "putt like a lady," now with a whole new meaning.















The project is based on real stories,
collected from 60+ female golfer interviews.


















ROOM-SCALE VR
Using
Unreal Engine 5
and
Meta Quest 2
headsets tethered to modern gaming PCs, we created a digital twin of the tournament's 16th hole simulating a familiar video game aesthetic that convinces each participant they'll just be attempting an ordinary putting challenge.
As the experience progresses, we unlock the full potential of VR and engulf the viewer into a growing golfball that slowly leads you into the eyes and minds of our professional athletes. Surrounded by a sonic soundscape and mix of player insights, video memories of their lives passing by, and representations of the daily challenges they face, intensity builds to a haunting crescendo in a fever dreamlike sequence.
MULTI-SENSORY IMMERSION

Enhanced Hand Controllers
Each player is given an extended golf club grip that attaches to the Meta Quest 2 controller

Spatial Audio
serves as credible UI and further immerses one into the environment

Body Haptics
A Subpac haptic backpack amplifies the bass track, so that each person feels their own heart beating faster and faster, while larger scenes rattle you to the core

Olfactory Design
We utilized the scent of freshly cut grass to orient to the environment, while then introducing a metallic, unfamiliar scent to underscore the intensity of the entry into the players' unsettled minds.



EXPERIENTIAL DESIGN
We designed a time-based 3-part physical user journey (in collaboration with partner
Early Spring
) employing detailed lighting design, trained, scripted actors as docents in curated golf attire and invited guests (2 at a time) to first enter a promising, overly optimistic entryway adorned with suspended clouds, elevator music and AI generated posters of inspirational messaging.
We then invite our guests into a privately draped environment inspired by the topography of golf greens using CNC fabrication using hundreds of pulsing, color-changing LED lights that set the stage for a promising experience to come...
When guests complete the headset experience, the lighting in the room has changed to better match the more profound mood and sentiment of the experience they just completed. Our docents are now more authentic, empathetic and provide a moment of decompression from the emotional experience before leading people into a final gallery exhibition that honors and celebrates the real LPGA heroes whose stores we just shared.
CREDITS

Client: Ladies Professional Golf Association

Agency: Accenture Song, part of Accenture

Production Studio: Accenture Song, part of Accenture

Experiential Design: Early Spring

Fabrication: Cinco Made